Immerse yourself in the breathtaking beauty and rich cultural heritage of Puerto Rico on our captivating sightseeing tour. Brace yourself for an unforgettable adventure as we take you on a journey through the island's most iconic destinations and hidden gems.
Our tour begins in the heart of San Juan, where you'll step back in time and explore the captivating streets of Old San Juan. Marvel at the colorful colonial buildings that line the cobblestone streets, and learn about the city's fascinating history from our knowledgeable guides. Visit historic landmarks like El Morro and Castillo San Cristóbal, where you can soak in panoramic views of the Atlantic Ocean and imagine the battles that once took place on these ancient fortifications.
Leaving the city behind, we venture into the lush and captivating landscapes of El Yunque Rainforest. Get ready to be enchanted by the sights and sounds of this tropical paradise as you hike along scenic trails, passing by cascading waterfalls and vibrant flora. Our experienced guides will share their expertise on the diverse ecosystem, pointing out unique plant and animal species that call this rainforest home. Take a refreshing dip in the crystal-clear waters of natural pools and leave with a newfound appreciation for the wonders of nature.
No trip to Puerto Rico is complete without experiencing the natural wonders of the island's coastline. Our tour will take you to pristine beaches and hidden coves, where you can bask in the sun, swim in turquoise waters, and relax on soft, sandy shores. Whether you prefer the tranquil seclusion of a secluded beach or the vibrant atmosphere of a popular coastal town, we will ensure you find the perfect spot to unwind and soak up the tropical ambiance.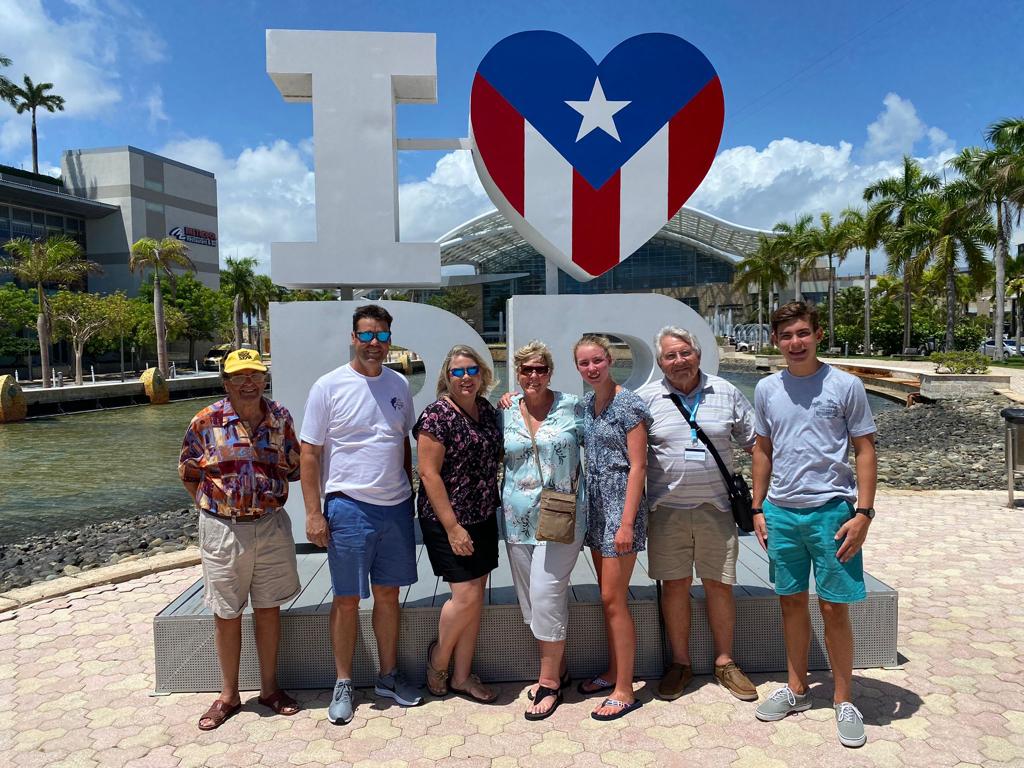 As the sun sets, our tour culminates with an exploration of Puerto Rico's vibrant nightlife. From the lively streets of Condado to the pulsating rhythms of salsa in Old San Juan, you'll experience the infectious energy that flows through the island after dark. Indulge in delicious local cuisine, dance to the beats of live music, and mingle with friendly locals as you immerse yourself in the vibrant nightlife scene of Puerto Rico.
Join us on this sightseeing tour around Puerto Rico and let us introduce you to the diverse landscapes, rich history, and warm hospitality that make this Caribbean gem a must-visit destination. Whether you're an adventure seeker, a culture enthusiast, or a nature lover, our tour promises to create memories that will last a lifetime. Don't miss the opportunity to explore the wonders of Puerto Rico with our experienced guides by your side. Book your tour today and embark on a journey you'll never forget.